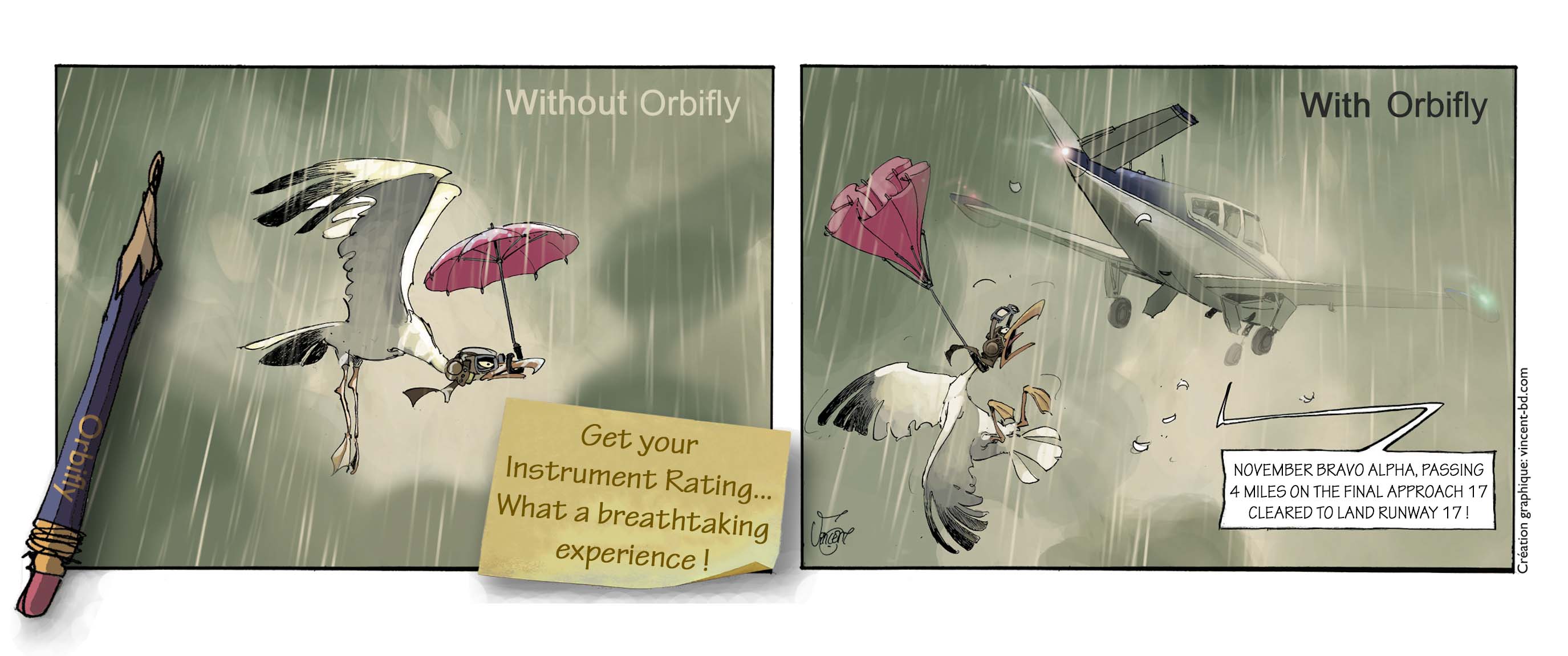 Founded in 1999, Orbifly is well known as the pioneer in FAA IFR training in Europe.

More than 600 pilots flying in Europe already trusted us for their CPL/IFR/ATPL Ground School or Flight training. We can offer you intensive training packages that will fit your needs.

Orbifly now combines both EASA and FAA courses as well as UK CAA services in order to achieve the best of all worlds, along with our key-values: seriousness without compromising pleasure, pragmatism without jeopardizing safety.

Because we are surely Airmen as much as Pilots !